NEPAL RASTRA BANK, Currency Management Department has issued a new bank note of Rs.500 on 25 April 2018
The details of the note given below:
FRONT SIDE
Mount Everest (Chomolungma) left; watermark of national flower 'Rhododendron' in the right side. There is a signature of Governor Dr. Chiranjibi Nepal in the lower part of the note, and there is date mentioned as V.S.2073 in Nepali in the border.
BACK SIDE
A tiger, Bank logo; Upper middle part – NEPAL RASTRA BANK and above bank logo in the left lower part, RUPEES FIVE HUNDRED written in English; In the middle of the below part written 2016 A.D.
Note: Other bank notes are issued with this signature.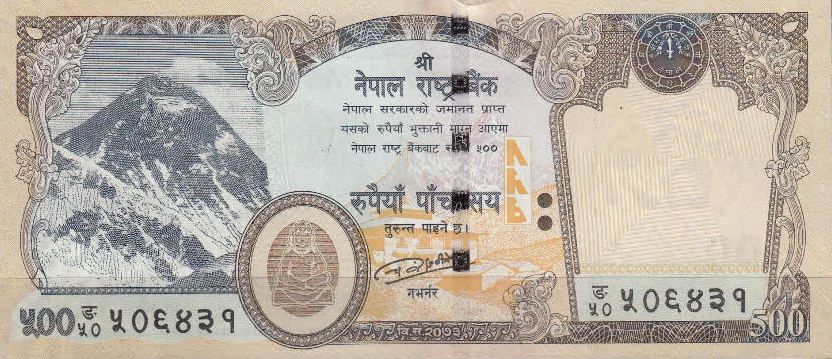 Source: nuphil