Sovereign Bolivar comes to defend monetary independence 
Maduro announced Monetary Reconversion as of June 4 
The president of the Bolivarian Republic of Venezuela , Nicolás Maduro Moros, announced on Thursday a monetary reconversion, as part of the set of decisions he will execute in the context of economic renewal.
The measure, which will become effective as of June 4, consists of the elimination of three zeros to the monetary cone currently in circulation, with the aim of simplifying transactions, as well as accounting systems and accounting records.
The national president explained that the measure responds to the constant attacks against the national currency. "Venezuela will not be a colony of the dollar, we will defend the economic and financial sovereignty of the country," he said during the meeting with the economic cabinet that took place at the Ayacucho Hall of the Miraflores Palace.
Maduro reported that the Sovereign Bolivar will be issued by the Casa de la Moneda de Venezuela. The new monetary cone will consist of   8 bills (Bs.S 2, Bs.S 5, Bs.S 10, Bs.S 20, Bs.S 50, Bs.S 100, Bs.S 200 and Bs.S 500) and two coins (50 cents  and Bs.S 1) that will replace the current family of tickets.
With the Monetary Reconversion thousand Bolivars will become 1 Bolívar Soberano (Bs.S), designation that will carry the new sign to facilitate the process of familiarization of the population with the new scale.
The Head of State was accompanied by the executive vice president, Tareck El Aissami; the president of the Central Bank of Venezuela, Ramón Lobo Moreno; and ministers of the economic cabinet.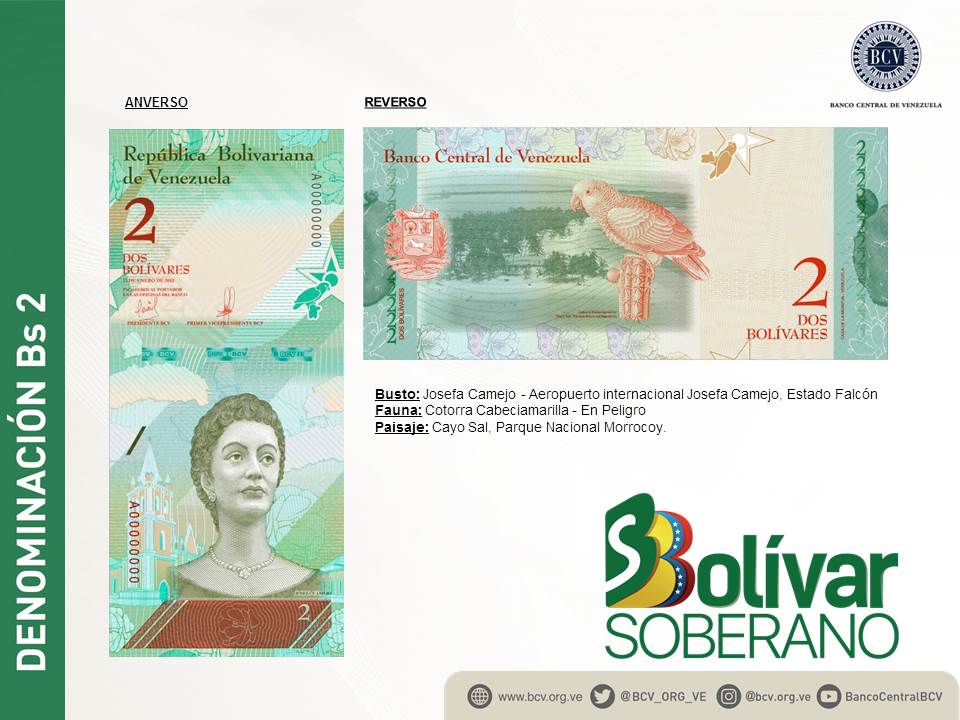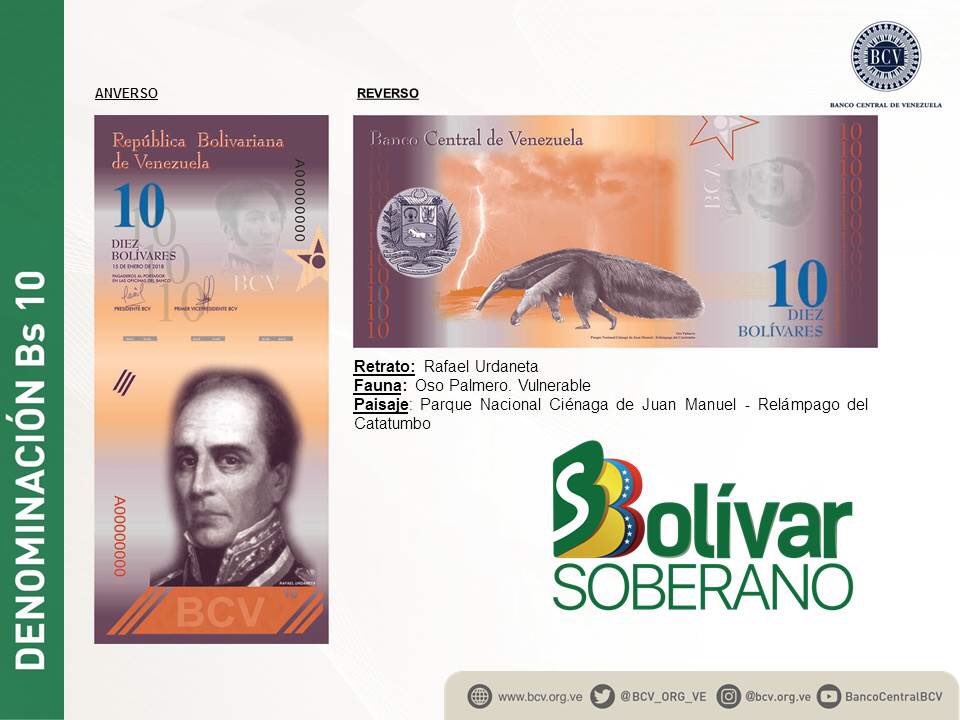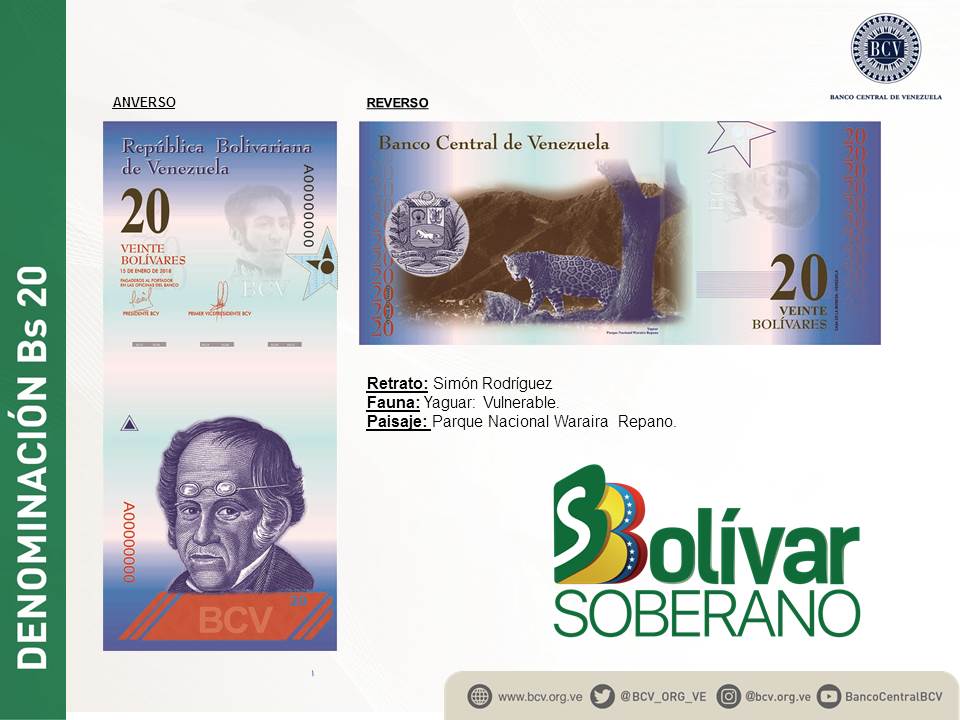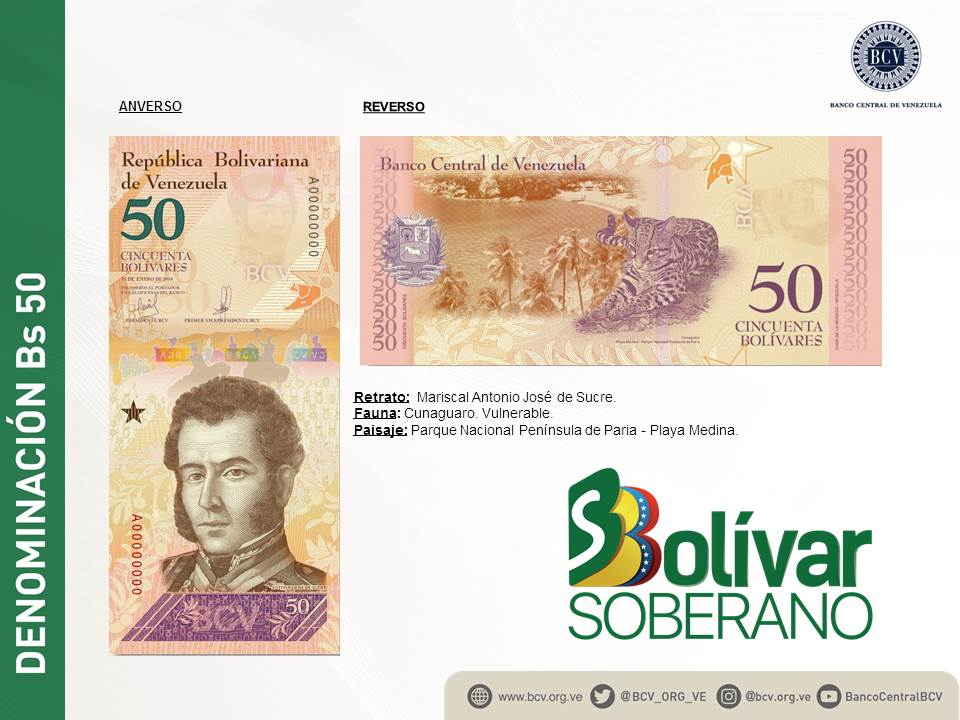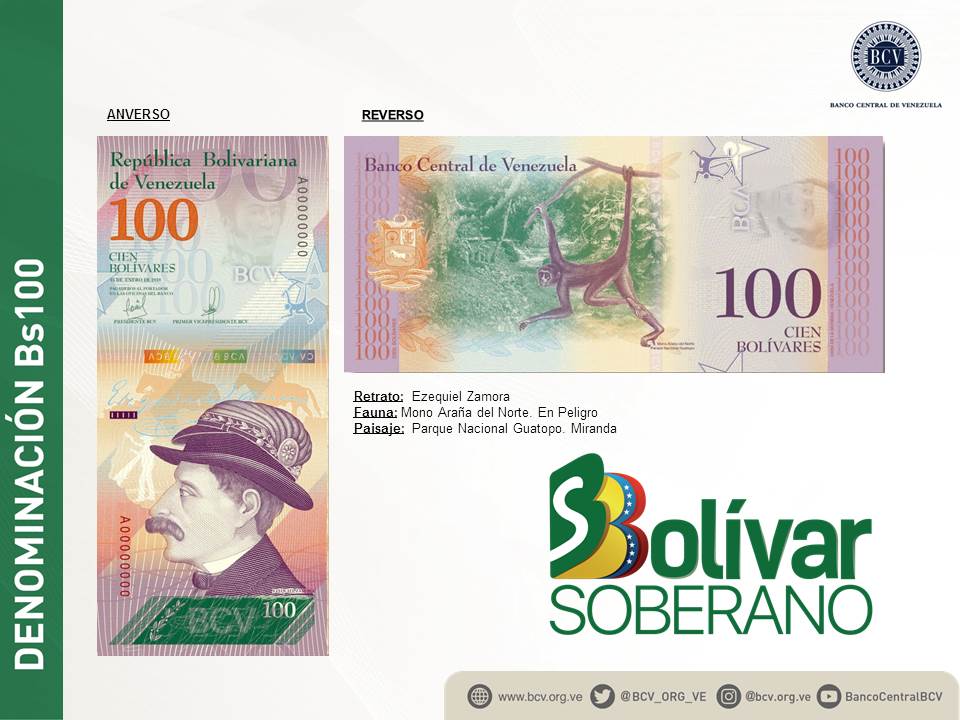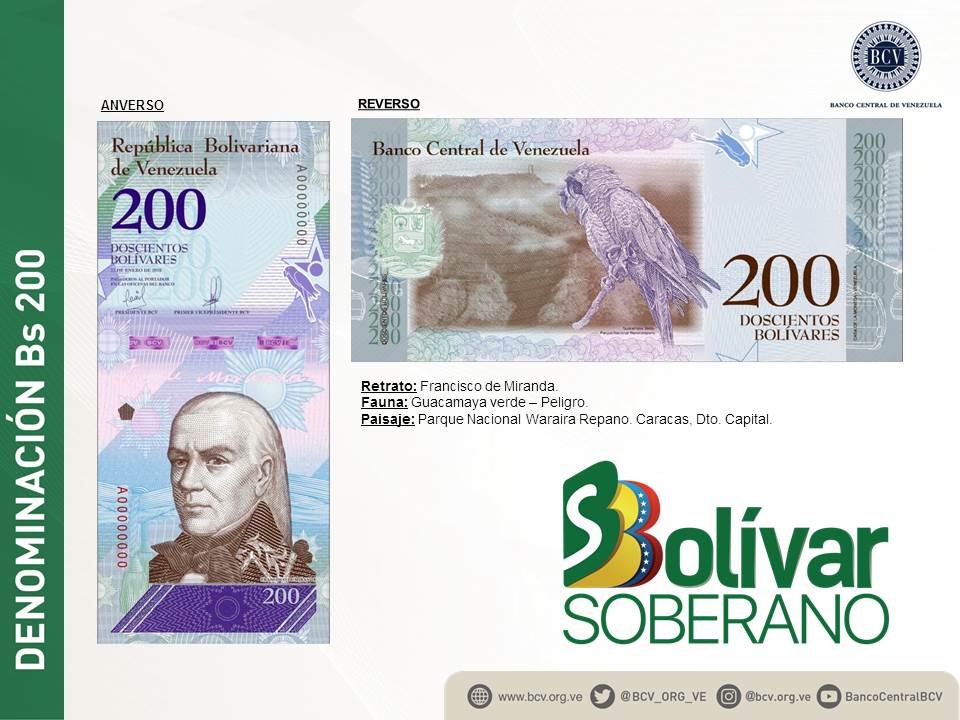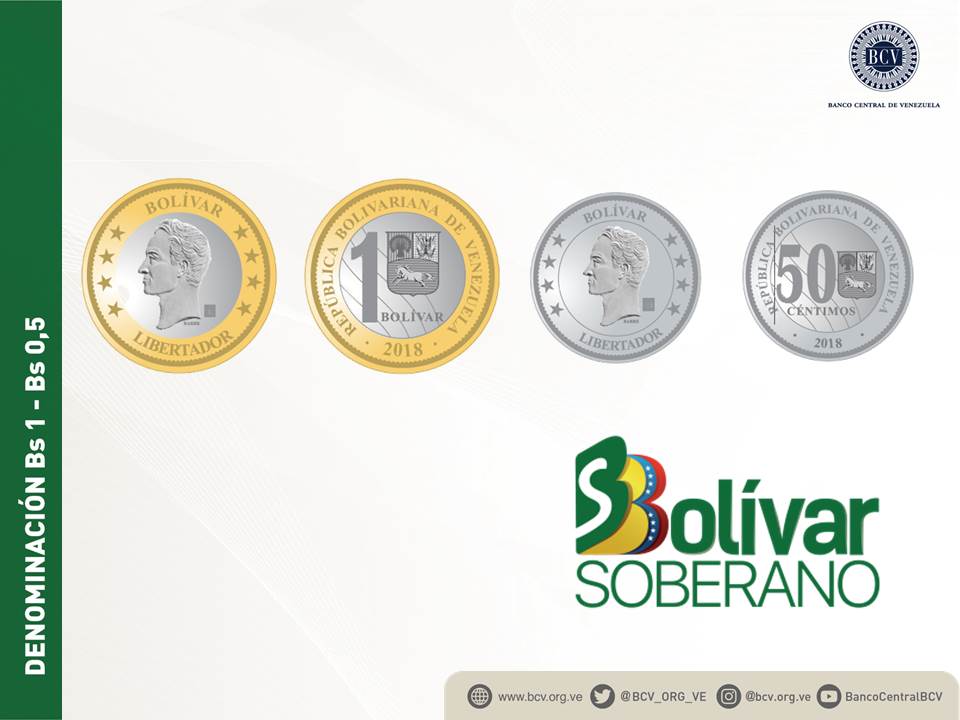 Source: bcv.org