The Bank of England appoints Sarah John as the new Chief Cashier
The Governor of the Bank of England has announced that Sarah John will be the next Chief Cashier and Director of Notes. She will take up the role on 1 June 2018.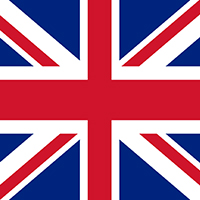 Commenting on the appointment, the Governor said: "Banknotes play a central role in public life and are a crucial part of the Bank's mission to maintain monetary stability. I am delighted that Sarah will be leading this area as the Bank's thirty - third Chief Cashier. She will bring a wealth of experience to our work to issue the polymer £20 featuring J.M.W. Turner and to research new banknote technologies as well as the future of banknote demand. "
Sarah joined the Bank as a graduate from Cambridge in 1999 and has undertaken a wide variety of roles in relation to monetary policy, financial stability and markets –most recently as Head of Sterling Markets Division. As Chief Cashier and Director of Notes, Sarah will be responsible for
the production of high quality, secure notes which the public can use with confidence.
Victoria Cleland, the outgoing Chief Cashier, has been promoted to Executive Director for Banking, Payments and Financial Resilience.