The Central Bank (CB) will be issuing a new series of coins ranging from Rs. 1,2 and 5 to 10 changing the metal/alloy from brass plated steel to stainless steel (silver colour) to meet a current shortage.
A large stock of coins has already been minted and there won't be any shortage after the issue of the new set of coins soon, CB Governor Dr. Indrajit Coomaraswamy told a media conference in Colombo on Wednesday that followed the presentation of the 2018 Roadmap of the bank.
He noted that the changing the metal of the coin would reduce the cost of minting while also increasing durability.
The country is currently facing a severe dearth of Rs.10 coins where with some small shops resorting to a practice of giving two toffees instead of Rs.10 as they have no change in coins for the balance money of customers.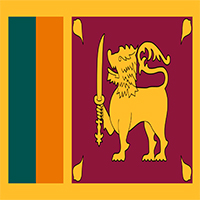 However Senior Deputy Governor Dr. Nandalal Weerasinghe told media that there was no shortage of Rs.10 coins as the CB issues such coins to banks on their requests.
The problem was that shop owners and private bus operators are not obtaining sufficient coins for their day-to-day business from banks and the people are also not used to carry coins always, he disclosed.
The distribution of coins through the banking system will be streamlined soon to make available coins ranging from Rs. 1, 2, 5 and 10 to meet the demand, he said.
In the meantime, a state-of-the art cash centre will be established to improve currency operations; Dr. Coomaraswamy said adding that coin dispensing/recycling machines will be set up countrywide to streamline the distribution and recirculation of coins in the country to tackle the artificial shortage
Source: sundaytimes